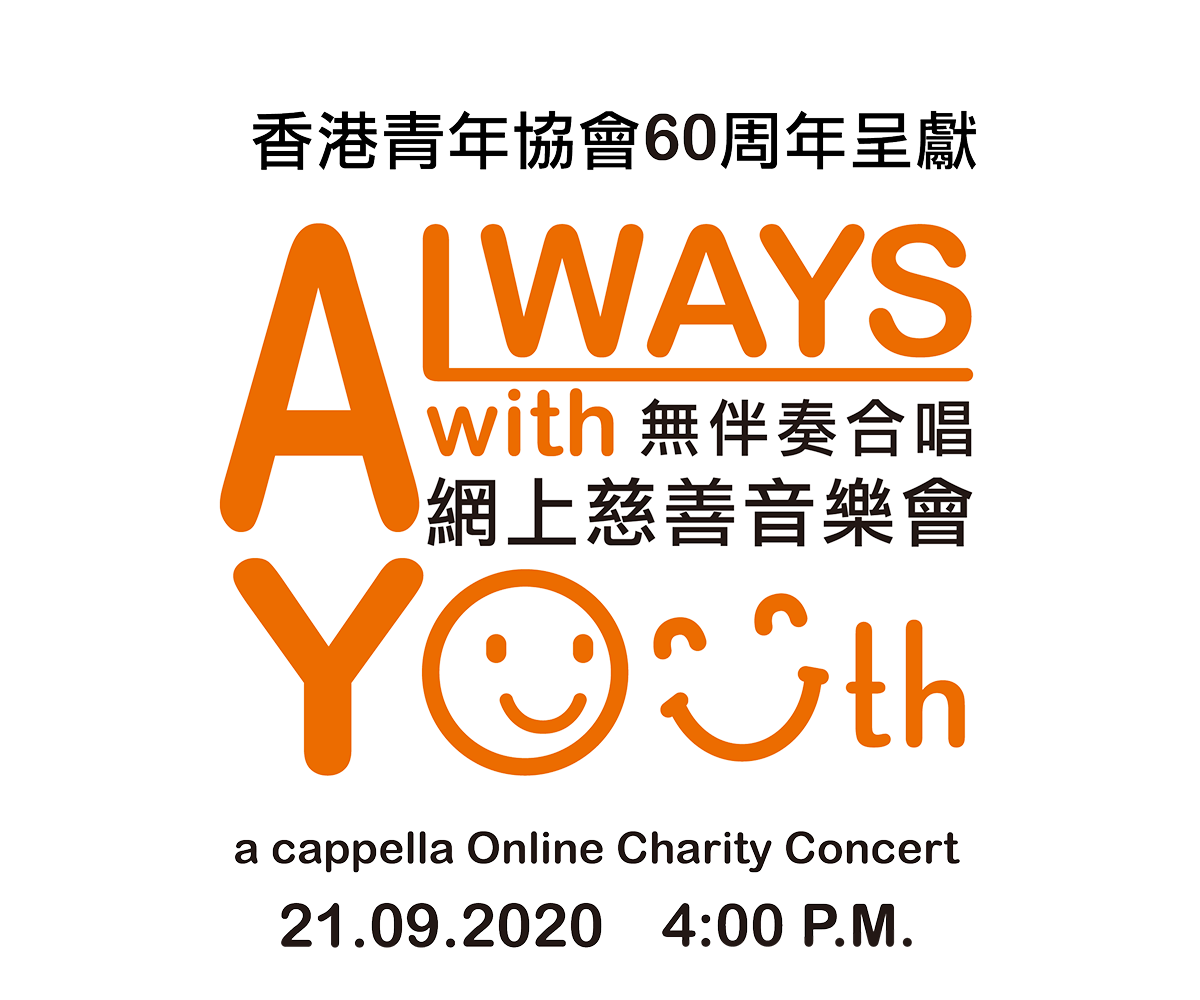 Like the whole world, the COVID-19 pandemic has had a serious impact on Hong Kong, affecting how we live our normal day-to-day lives, our livelihoods, our economies and our education. The resultant pessimism of the community is compounded by many people who are now experiencing anxiety, loneliness and even hopelessness.
The Federation has been serving young people for the past sixty years, facing new and different challenges through these past six decades. This year, in the midst of pandemic, we would like to spread our care and support with the "Always with YOUth" Online Charity Concert.
On 21 September 2020, five international a cappella groups will come together in harmony, igniting hope and joy! The Concert is open to the public and is for free.
All and any donations will go towards supporting the Federation to continue to provide youth of Hong Kong with all-round development opportunities.
Come join us with your family and friends, and experience something very special!
Date: Monday, 21 September 2020
Time: HKT 4:00 – 5:00 p.m. (GMT+8)
Live on
Free admission