Voluntary work in the community is very popular in Hong Kong. It is a way of showing generosity with your time, and sometimes with your skills. Corporate volunteers give back to the community by working in the heart of it in their spare time. Individuals discover the satisfaction that comes from helping others. All volunteers find fulfillment their own way with those more needy than themselves.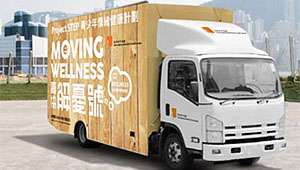 Project STEP - Moving Wellness Truck
Moving Wellness Truck aims to introduce the concept of mindful wellness by means of multimedia installation with virtual reality, and to create a relaxing space for the public to regain a peaceful state of mind. The key message is about awareness of one's own emotions, how to get over shyness and embarrassment and express your feelings, and ways to manage emotional moments. The truck will be on location all around the city and school campuses all year round.
Please join us to be our ambassadors and support the truck's service! Visit wmc.hkfyg.org.hk for more details.
HKFYG Jockey Club Community Team Sports - Sports Mileage Scheme
You can help youth in need by doing exercise! Participants of the Sports Mileage Scheme can record their hours of exercise and gain sports mileage. Every 1,000 miles registered can sponsor an underprivileged teenager with 5 hours of free sports courses. You may also become a voluntary coach to provide free trainings for these young people.
Click cts.hkfyg.hk/sportsmileage/ to register your hours of exercises and/or coaching qualification.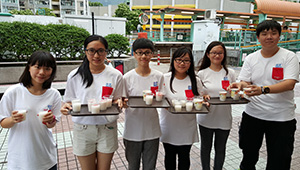 Neighbourhood First
Neighbourhood First bringing the community together, this community-building project is led by Hong Kong's young people. Putting neighbours first means showing care and concern, a sense of responsibility and civic mindedness. Neighbourhood Teams work in all of Hong Kong's 18 districts and the Neighbourhood First annual reunion at Chinese New Year is a good example.
More information at here
Youth Business Hong Kong (YBHK)
Youth Business Hong Kong (YBHK) has provided a one-stop service enabling 18-35 year-olds to run their own businesses since 2005. Mentoring, consultancy and networking are offered. By working in partnership with the local business community YBHK enhances employability and benefits the entire community through active promotion of entrepreneurship. It has enabled over 329 young people in 202 companies. Executives and experts are welcome to volunteer.
Visit sic.hkfyg.org.hk for more details.