Voluntary work in the community is very popular in Hong Kong. It is a way of showing generosity with your time, and sometimes with your skills. Corporate volunteers give back to the community by working in the heart of it in their spare time. Individuals discover the satisfaction that comes from helping others. All volunteers find fulfillment their own way with those more needy than themselves.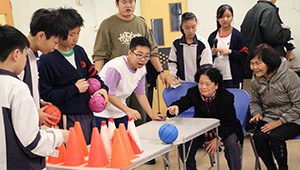 Heart to Heart Project
Heart to Heart Project links schools and companies who contribute resources to engage students and serve the community. The project encourages schools to organize volunteer activities of 2,000+ hours a year. Since launch in 2005, 465 schools and 295 companies have supported 1,310 service projects, bridging people of different backgrounds and ages. Heart to Heart Companies pledge HK$3,000 to support Heart to Heart School Volunteer Corps' services in this project.
More information at here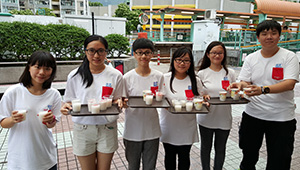 Neighbourhood First
Neighbourhood First bringing the community together, this community-building project is led by Hong Kong's young people. Putting neighbours first means showing care and concern, a sense of responsibility and civic mindedness. Neighbourhood Teams work in all of Hong Kong's 18 districts and the Neighbourhood First annual reunion at Chinese New Year is a good example.
More information at here
Youth Business Hong Kong (YBHK)
Youth Business Hong Kong (YBHK) has provided a one-stop service enabling 18-35 year-olds to run their own businesses since 2005. Mentoring, consultancy and networking are offered. By working in partnership with the local business community YBHK enhances employability and benefits the entire community through active promotion of entrepreneurship. It has enabled over 210 young people in 130 companies. Executives and experts are welcome to volunteer.
Visit ybhk.hkfyg.org.hk or be friends with us on Facebook "HKFYG YBHK".