The Youth Employment Network (YEN) acts as a bridge between school and work, helping young people improve their employability and explore work opportunities. Meantime, we encourage the business sector to employ youngsters.
As a member of HKFYG's Employer Network you will provide more job opportunities for youth and build vocational pathways.
More information at yen.hkfyg.org.hk or call 3113 7999.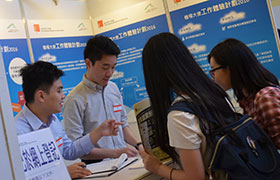 Train & Match Programme
Interview skills training, vocational taster courses and job matching are offered in the Train & Match Programme. The aims are to help 15-24 year-olds, educated to sub-degree level or below, to successfully enter the job market. We are looking for more partnering opportunities in the business sector. Join us! You can widen the variety of vacancies.
More information at yen.hkfyg.org.hk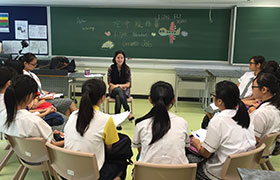 Life Banking
The aims of the Life Banking Project are to improve competitiveness and employability by teaching young people about career choice and planning, giving them the tools to make a smooth transition from school to work. With job shadowing, the project also offers a few days of valuable experience for senior students in a real work environment, on company sites, side by side with their staff.
More information at here
Project Bridge
Project Bridge aims to provide a one-stop support service for unemployed young people and secondary school students aged 15-24 who have, or are thought to have, learning disabilities. Services help them understand their career aptitudes better and concentrate on employment competencies. They also help clients accumulate work experience and ultimately enhance employment opportunities.
More information at here