Appeals
Help us reach thousands of donors by enclosing our appeal leaflets with your mailings to customers. A great way to create synergy.
Advertising Space
Provide free or discounted advertising space in your property, office or website for HKFYG diversified services and activities to help us draw public attention.
Placing Advertisement
Would you like to send a message about your products and services with a youth-oriented message? Partnering our programmes and projects by advertising is a great way to grab attention. Double your impact by working with us.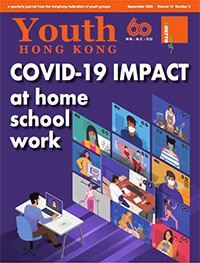 Youth Hong Kong
This is the English quarterly for everyone interested in Hong Kong young people. Focusing on Hong Kong phenomena and problems, it shows the unique side of Hong Kong youth culture. With an average of 10,000 readers locally, regionally and internationally, our target includes teachers, policymakers, legislators, business partners, parents and NGOs. The journal is currently circulated free of charge, to schools, public libraries, government, institutions, companies, NGOs. We need your help to make this unique publication sustainable.
Read Online: here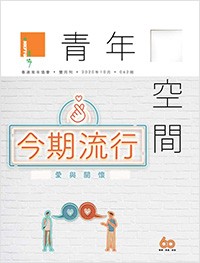 Youth SPOT magazine
Youth SPOT Magazine is a free bimonthly magazine for teenagers to sharing their own views and stories, as well as raising teenager's awareness and critical consciousness to different hot social issue. 35,000 copies will be distributed in the most popular areas of Hong Kong, aiming at a readership from college students of young working class. We need your help to make this unique publication sustainable.
Read Online: here
Souvenir brochures
When you place an advertisement in one of our publications or brochures you reach a wide audience with multifaceted networks. The link that connects them is concern for youth. By advertising with us not only are you able to market your services and products, you are also showing support for young people.