Apart from organizing diversified charitable activities with partners, the Federation is also delighted to support our partners by providing various types of value-added services by our professionals, in order to cocreate a more professional and innovative team and a harmonious society. Please contact us at 3755 7101 for further information.
The HKFYG Leadership Institute – Corporate Leadership Training
The Institute offers regular courses or tailor-made training solutions according to the requirements of clients so as to enhance their employees' professional knowledge, creativity and productivity, which ultimately increase the competitiveness of the client's organization. Drawing on over 20 years of experience in nurturing young potential talents, our training solutions are designed by our experienced and professional staff, while our training courses are also conducted by experts from respective fields.
Please click here for more details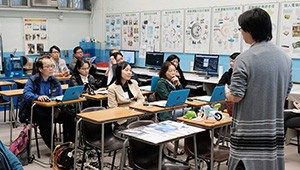 Continuous Learning Centre – Professional Training
The HKFYG Continuous Learning Centre offers tailor-made training programmes, seminars and workshops for employers and employees of the business and public sectors. Widely recognized by corporates, organizations, tertiary institutions, and secondary and primary schools, the training ranges from leadership skills, communication skills, team management, brand building, creative thinking, multimedia and technology to mental health and other interest classes.
Please click here for more details
Youth Volunteer Network – Corporate Volunteers Training
The concept of Corporate Social Responsibility (CSR) is popular in Hong Kong in recent years. More and more corporates have set up their own volunteer teams to give back to the society and enhance their team spirit. To boost corporate volunteers' confidence and ability in providing community services, the HKFYG Youth Volunteer Network (VNET) is ready to arrange trainings and service opportunities for any interested companies and organisations.
Please click here for more details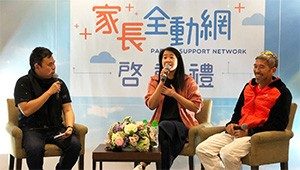 Parent Support Network – Parent Education
The HKFYG Parent Support Network (PSN) encourages lifelong learning and exchange among parents through both online and offline services. To this end, PSN has introduced the "Parent Education" series, which focuses on three major areas: "closer parent-child relationship", "nurturing your children" and "solving parent-child conflicts". "Guest Lectures" are also provided in partnership with well-known educationalists e.g. Dr. Alman Chan Siu-cheuk and Mrs Ada To Man-wai.
Please click here for more details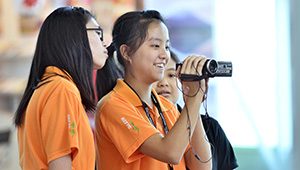 The HKFYG Jockey Club Media 21 (M21) – Multimedia Production
The HKFYG M21 is a multimedia centre, which is comprised of the Media Lab, Media Academy and Media Broadcast. The M21 Youth Production Team gives young people a wide platform for imagination and innovation, and offers them hands-on operational experience in production. The M21 Professional Team works with these youth to provide film production, event planning, graphic and web design services, as well as multimedia courses for your business and services.
Please click here for more details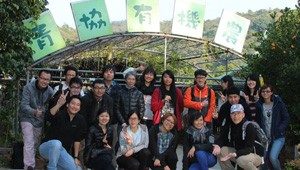 The HKFYG Organic Farm
Recognized by the United States Department of Agriculture (USDA), the HKFYG Organic Farm produces about 42,000 kilograms of fresh seasonal vegetables each year. Apart from daily produces for retail, it also offers vegetable hampers to customers during festivals. Furthermore, the Farm is committed to promoting a healthy and sustainable lifestyle. Corporates and organizations can arrange half-day or one-day guided farm tours for their staff and/or customers. They will not only have a better understanding about organic farming, but they can also participate in interesting green activities and handicraft workshops.
Please click here for more details