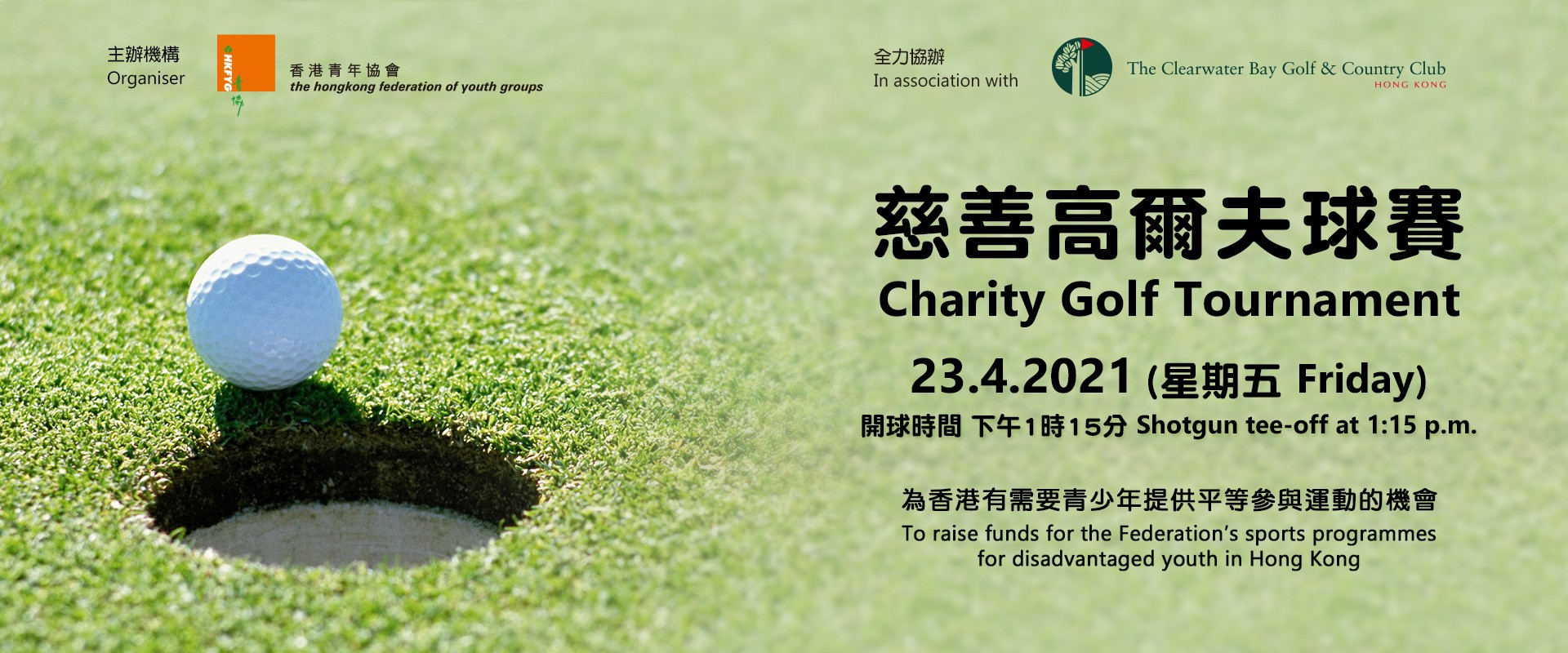 ---
In view of the latest development of the COVID-19 pandemic, to safeguard our players, staff and volunteers, the Charity Golf Tournament has been postponed to Friday, 23 April 2021, and the enrollment deadline is extended to Wednesday, 31 March 2021. Please contact us if you have any questions. Thank you for your understanding and support.
---
We are excited to announce that our first ever Charity Golf Tournament will be held on Friday, 23 April 2021 at the Clearwater Bay Golf & Country Club Hong Kong. Funds raised will go to support the Federation's sports programme for disadvantaged youth in Hong Kong. Please join us in this meaningful event as a patron or sponsor, and have a day of fun and relaxation with your friends and other players together.
We very much look forward to seeing you in the Tournament!
Enrollment deadline
Specially extended to 31.3.2021
Enquiries
Partnership and Resource Development Office
The Hong Kong Federation of Youth Groups
Tel.: 3755 7103
Fax: 3755 7155
Email: partnership@hkfyg.org.hk
Website: partnership.hkfyg.org.hk