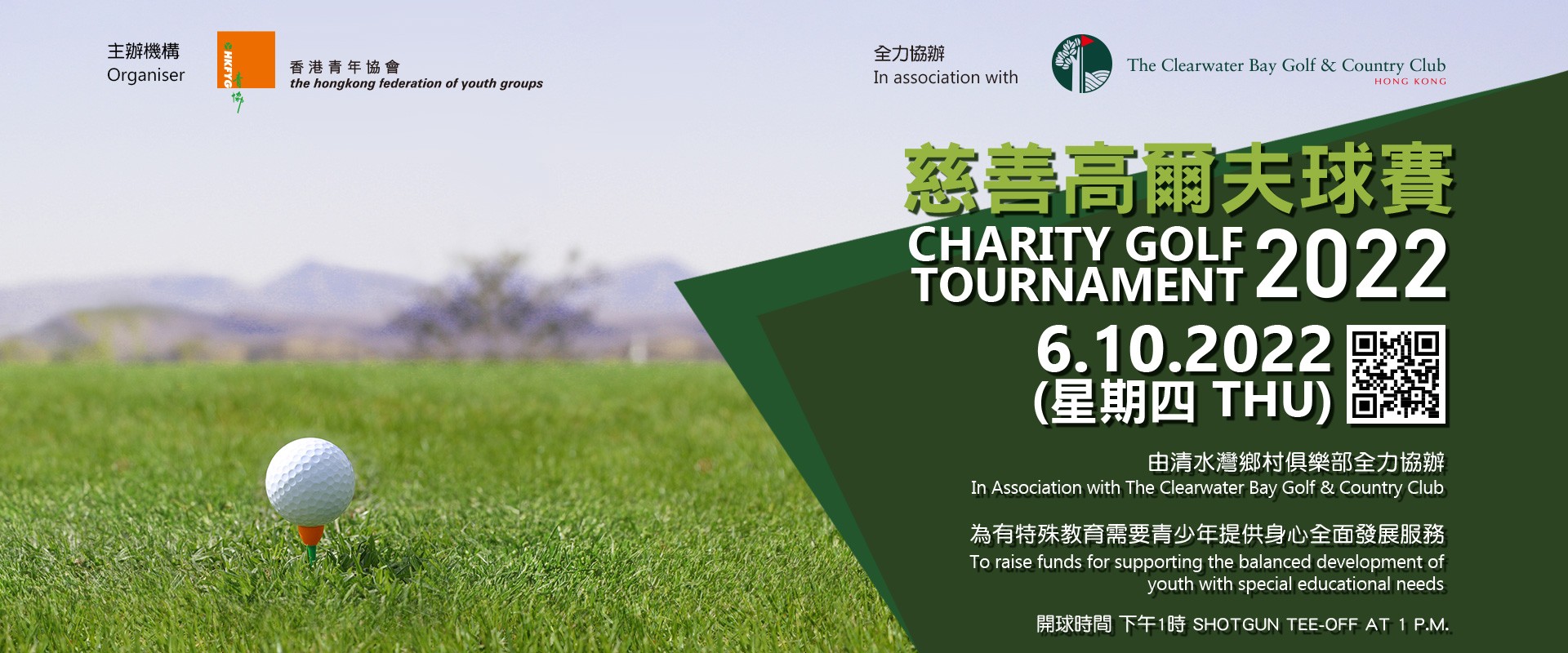 10:30 a.m. – 8 p.m. on 6th October 2022 (Thursday)
Shotgun tee-off at 1 p.m.
The Clearwater Bay Golf & Country Club – 18-hole golf course
Double Peoria Handicap Stroke Play
Maximum of 4 players for each team
Individual players will be grouped into teams by the organiser
Individual prizes will go to amateur players who have not represented their country or region
Professional players and coaches are eligible for team competitions only
Children aged under 18 should be accompanied by an adult player
18 Holes Green Fee
Golf Cart
Group Gross Score and Net Score
Men's & Ladies' Gross Score / Net Score / Longest Drive
Men's & Ladies' Nearest to Pin / Nearest to Pin on 2nd Shot / Nearest to Pin on 3rd Shot
Remarks:
All individual prizes are applicable to amateurs only.
Winners of gross score awards will be excluded from net score awards.
Complimentary lunch buffet and dinner buffet will be provided
Drinks & snacks at the Pro Shop and half-way houses on the golf course are available at one's own expenses
A polo shirt will be provided for the tournament